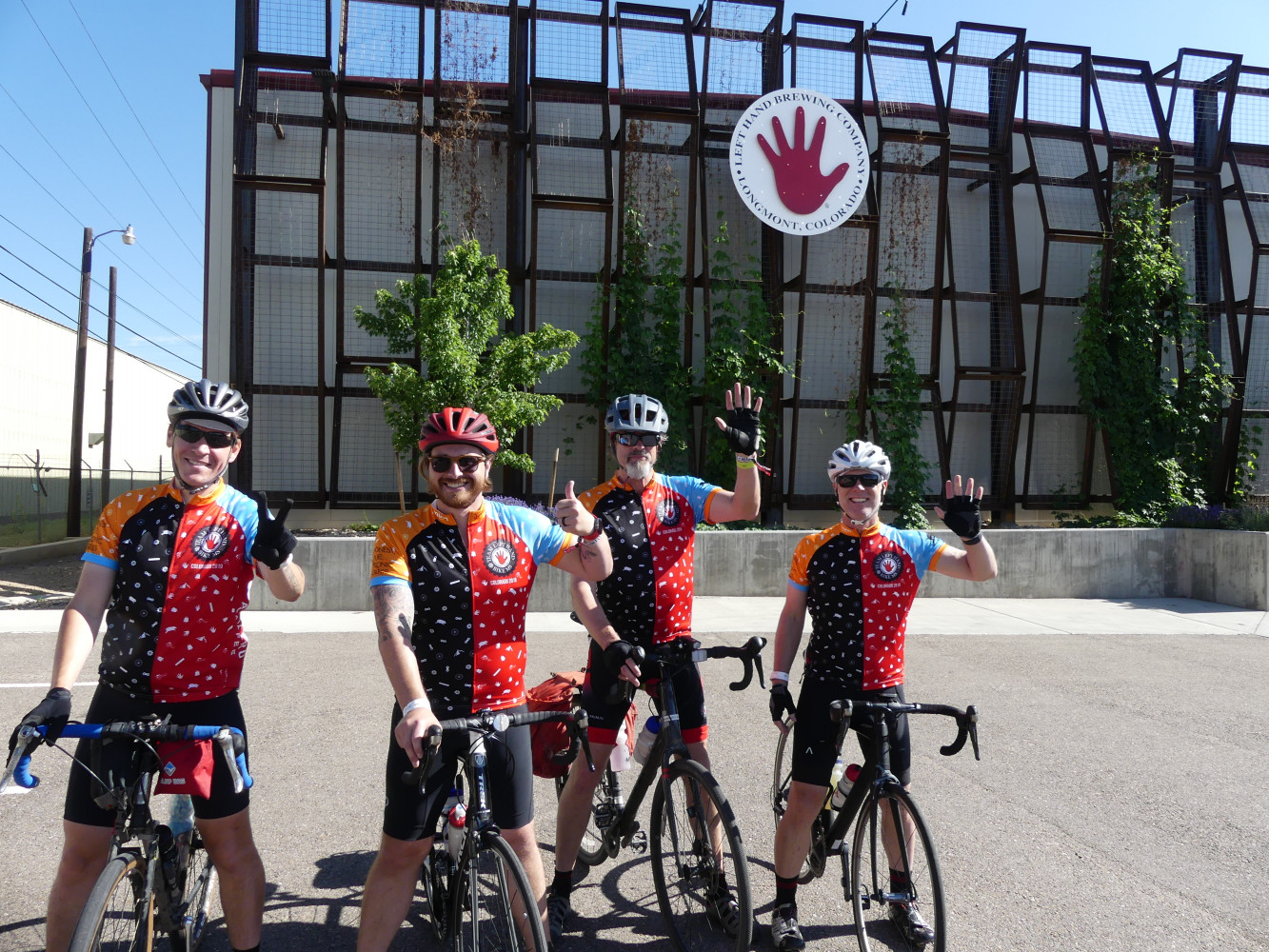 World MS Day with Team Left Hand
Posted: May 28, 2021
May 30th officially marks World MS Day, bringing the global community together to share stories and to campaign with everyone affected by multiple sclerosis. World MS Day unites individuals and organizations from around the world to raise awareness and funds to move us closer to a world free of MS. Worldwide, 2.8 million people fight this mysterious disease each day and we stand together. We fight for and hope for a future free of MS.
Team Left Hand helps share MS stories and strives to do whatever it takes to improve life with MS. One of our tactics is to keep our bodies moving and to keep riding towards the finish line through Bike MS. Through our regional teams, we are dedicated to funding medical research and to help find a cure. Something that keeps us going along the way? Beer!
Every time you reach for a can of Wheels Gose 'Round you help Team Left Hand's work to help solve the riddle that is MS. Wheels Gose 'Round, our lemon and raspberry gose, is brewed to raise awareness and funds for the National MS Society. Due to the beer's overwhelming popularity and community support, Left Hand added Wheels Gose 'Round in 2019 to its year-round beer lineup. This month, in honor of World MS Day, we donated $1 from every pint of Wheels Gose 'Round sold in the Tasting Room through Bike MS. Our guests also partnered with us for a with a pin-up program to raise additional funds!
What is MS? This neurological disease creates unpredictable disorders within the immune system and incorrectly attacks healthy tissue causing discomfort, pain, and making everyday tasks difficult. There is no evidence that MS is directly inherited or studies that suggest genetic factors increase the risk. Today many advances in treating MS are moving towards finding a cure, and the first step is raising awareness.
How can you help? Since 2008, Team Left Hand has raised over $5 million and will not stop riding or fundraising until MS stands for a mystery solved. Help us in the fight by joining our volunteer team, becoming a sponsor, donating to the Team, or riding and raising funds yourself! Together we can fight alongside those who are struggling each day.
Team Left Hand stands with the World MS global awareness campaign. Every year we grow stronger together we will provide support to families, individuals, friends, and colleagues fighting with MS. Through Bike MS rides, we fundraise across the country for anyone, anywhere so we can fuel progress. Through persistence, we ride. Through commitment, we pedal. Through determination, we cross the finish line.