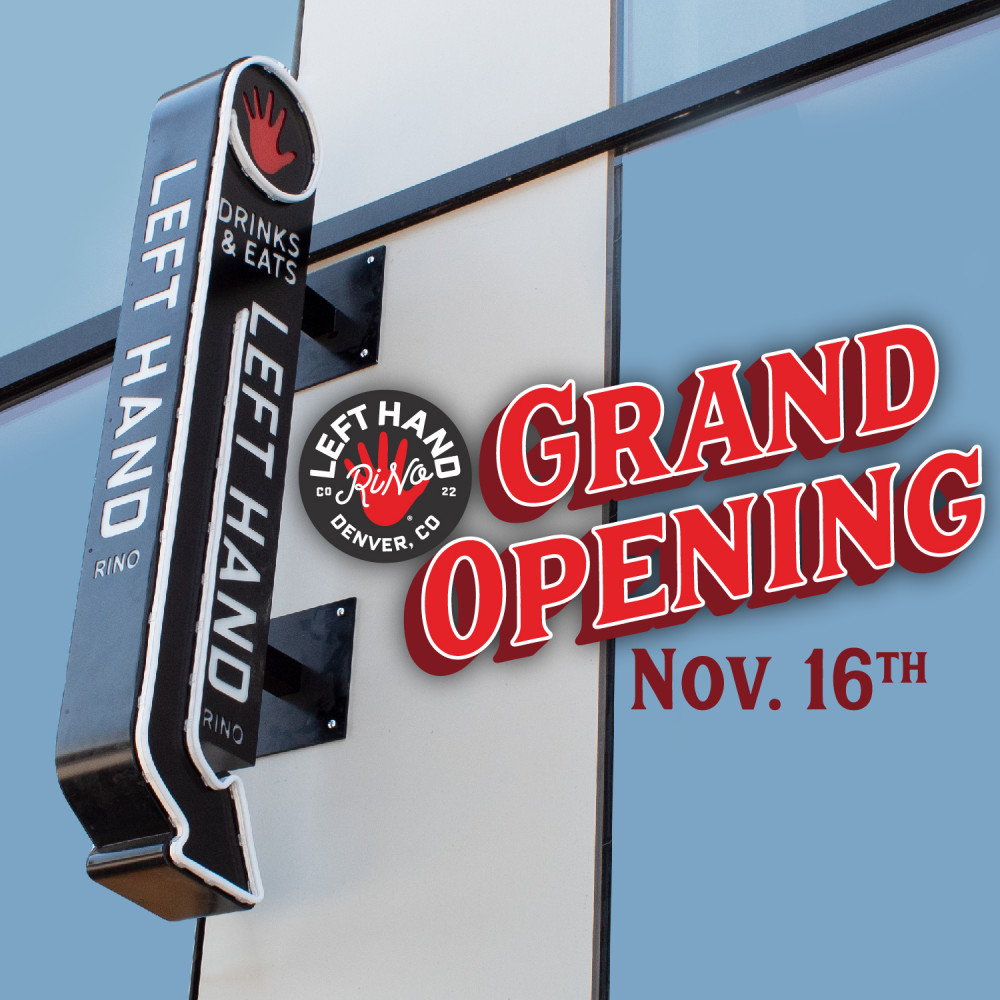 Left Hand RiNo Drinks & Eats Opens Nov. 16 in Denver
Posted: November 8, 2022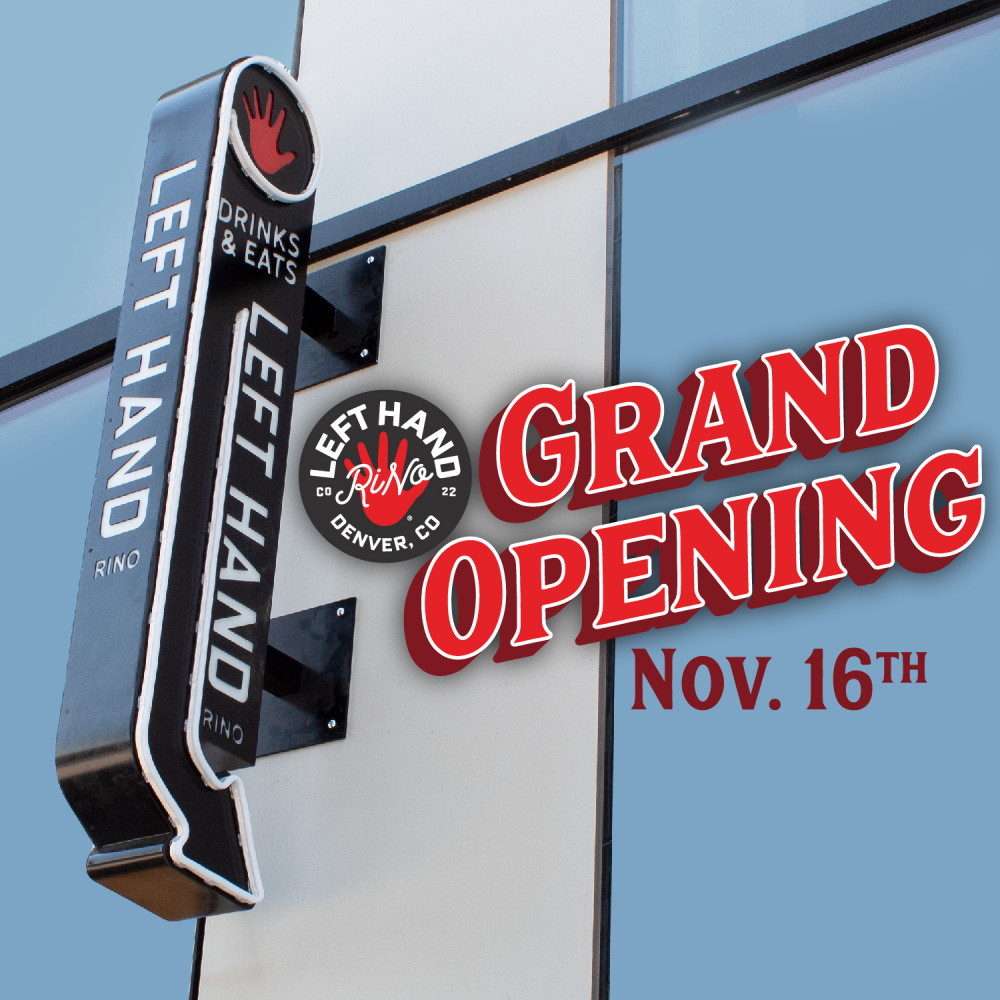 Left Hand RiNo joins AEG Presents' Mission Ballroom as anchor tenant in North Wynkoop Development
DENVER (Nov. 8, 2022) Left Hand Brewing Company, the Brewers Association's 2022 Brewery of the Year, is excited to announce the Grand Opening of its Denver location, Left Hand RiNo Drinks & Eats, on Wednesday, Nov. 16. Located adjacent to Mission Ballroom at 4180 Wynkoop St. in the North Wynkoop development, Left Hand RiNo is the perfect destination for a pre-show meal, a post-show refreshment, a private event or an anytime craft beer.
"On behalf of Left Hand, we are thrilled to open Left Hand RiNo after more than two years in the making," said Eric Wallace, president and founder of Left Hand Brewing Company. "We have wanted to plant our flag in Denver for some time, and it's exciting to be part of a growing entertainment district in the heart of Denver's River North neighborhood. We're looking forward to our grand opening and introducing the surrounding community to Left Hand."
Left Hand RiNo will offer a variety of menu choices including Neapolitan-style pizzas prepared in a custom Marra Forni brick oven and an eclectic menu that takes inspiration from around the world, with Asian, Italian and Latin influences, among others. Guests can sit indoors in a variety of spaces including the unique oval bar, on the expansive outdoor patio or order to go. In a hurry to make it to the show? Order quick, handheld eats from the Grab n' Go menu.
A full bar serves up something for everyone in your crew, including spirits, wine and cocktails, and Left Hand's legendary beers including favorites like Milk Stout Nitro, Sawtooth Amber Ale, 1265 Pilsner and limited releases found only at Left Hand locations.
Left Hand RiNo also offers a private event room, appropriately named "Backstage," for all your hosting needs. Reserve a premier space in the heart of RiNo for your next family gathering, bachelorette party, pre-show pre-game session or corporate event. Left Hand RiNo is open seven days a week and accepts reservations. For hours of operation, events, reservations and online ordering, please visit lefthandbrewing.com/rino.
North Wynkoop encompasses three city blocks from 40th to 43rd streets along Brighton Boulevard, is a five-minute walk to the 38th and Blake A Line Station (one train stop to Union Station and 30 minutes to Denver International Airport), and just minutes from the intersection of Denver's largest vehicular arteries of I-25 and I-70. In addition to its incredible access to rail, parking options for the site will include an underground garage as well as nearby parking options. Left Hand RiNo will offer a shared-ride pick-up and drop-off area and an abundance of bike parking. For more information, please visit www.northwynkoop.com.
About Left Hand RiNo Drinks & Eats
Left Hand RiNo Drinks & Eats was established in the heart of the River North neighborhood of Denver in 2022. Adjacent to the Mission Ballroom concert venue, Left Hand RiNo is the perfect pre-show, post-show and anytime destination, featuring eclectic dishes and a full bar; with dine-in, outdoor seating and takeout service available. Left Hand RiNo is an extension of Left Hand Brewing Company, one of the original pioneers of craft beer, established in Longmont, Colorado, in 1993, and known for legendary beers like Milk Stout Nitro and Sawtooth Ale. Whether you enjoy their offerings in Longmont, Denver or nationwide, Left Hand Brewing Company remains righteously independent. For more please visit, lefthandbrewing.com.