We Pack the Party, You Crack the Party!
Posted: August 18, 2020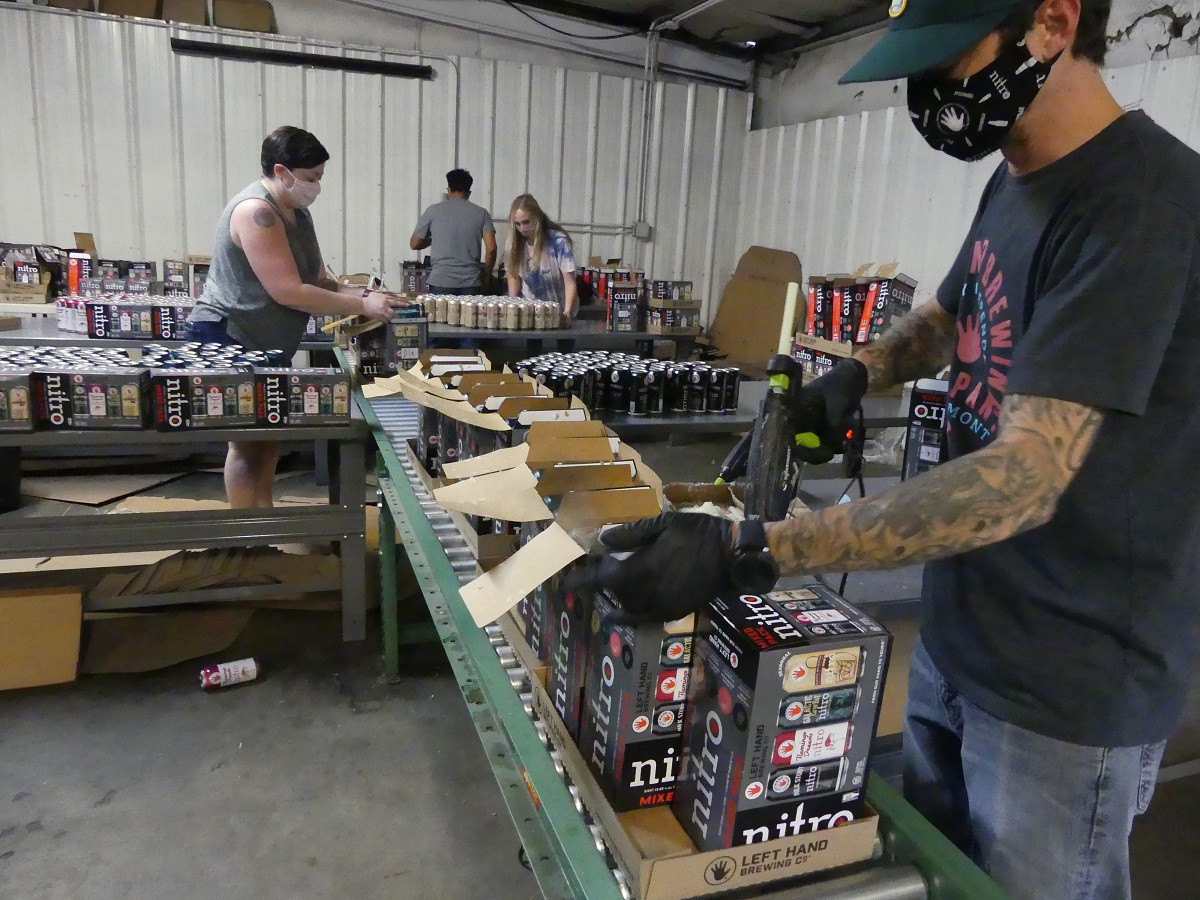 From Our Hand To Yours. That's our motto and our promise and there are few moments we exemplify this statement more than when we are hand-packing Mixed Packs.
Here at Left Hand we offer three (soon to be four . . . stay tuned!) different variety packs to make sure you have an instant party on your hands with a great selection of damn good beer. Our Can Mixed Pack features 3 year-round favorites in addition to a Brewer's Test Kitchen Beer. 3 beers of each style. Brewer's Test Kitchen beers are part of a series where the talented Left Hand brewing team gets to let loose and brew fun. Brewers take turns creating inspiring new recipes. These beers are brewed in such crazy limited numbers that you can exclusively find them in this Can Mixed Pack.
We're also proud to offer the only Nitro Mixed Pack in the country! This showcase of all things Nitro lets us share 3 year-round fan favorites plus the newest Nitro seasonal to come out of our brewhouse. We're always pushing the boundaries of this style and we promise to keep including something new and exciting in the world of Nitro every few months.
Not to be outdone, here comes the Party Pack. And, that's probably the mixed pack that led you to this blog post. Enjoy four 6-packs of some of our most popular beers packed up and ready to instigate good times.
As you can see in the pic above, these mixed packs are all packed by hand. That's right. There's no automation system here at the brewery. That means we all chip in. From the President and COO to packaging techs, brewers, beertenders and your Local Lefties, everyone lends their hand to our mixed packs.
It all start with packaging one flavor at a time. All of one style of beer is initially packaged into a Mixed Pack container. Then, we set up assembly line style. We open one end of the mixed pack, remove the eight identical beers inside, stand the mixers upright and start re-packing. Two or three of each style go in and then the package gets shipped down the line to get the next style. Once all the glorious beer is inside, it's time for arts & crafts. We use good old-fashioned glue guns to seal the deal.
It's a labor of love. Each pack carries our Left Hand logo with an extra stamp of pride.
We can't thank you enough for continuing to support our brews and enjoy these mixers. You keep imbibing and we'll keep packing.
Cheers! From Our Hand to Yours.