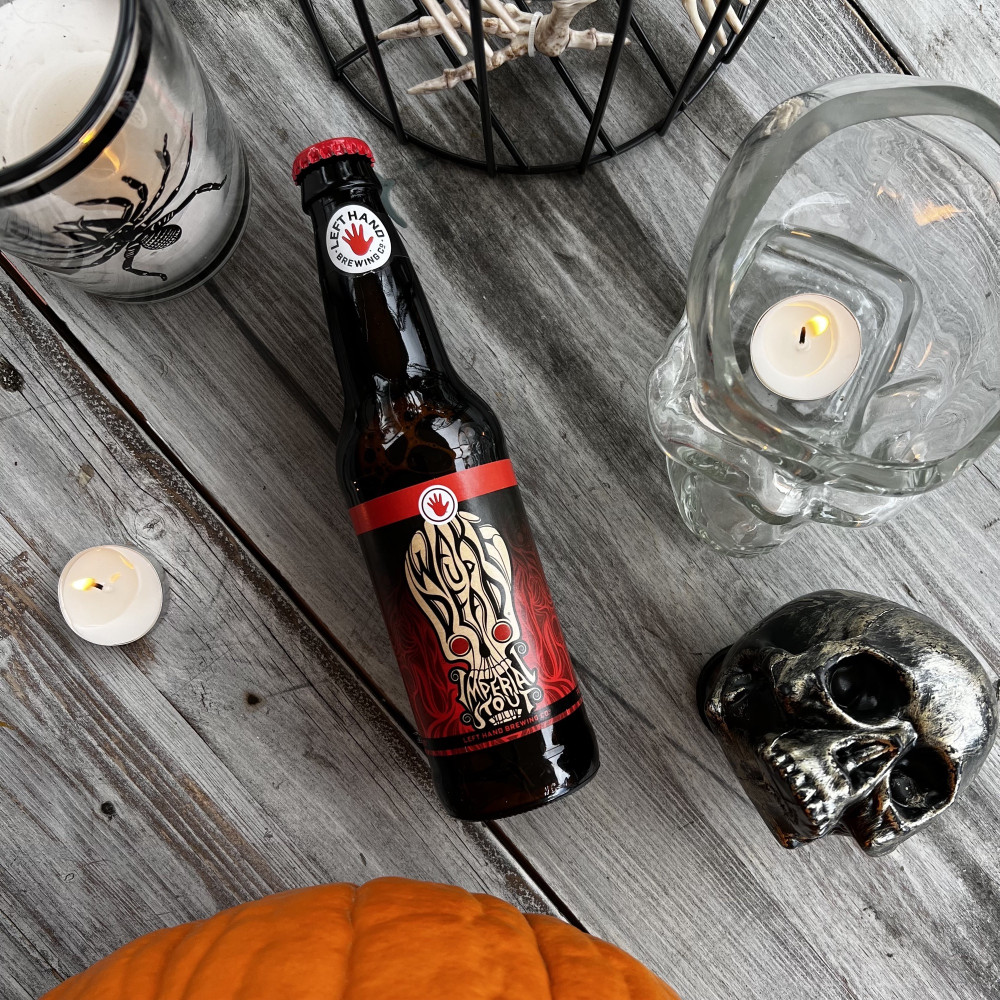 Embrace Your Dark Side with Wake Up Dead Imperial Stout & French Toast Milk Stout
Posted: October 5, 2022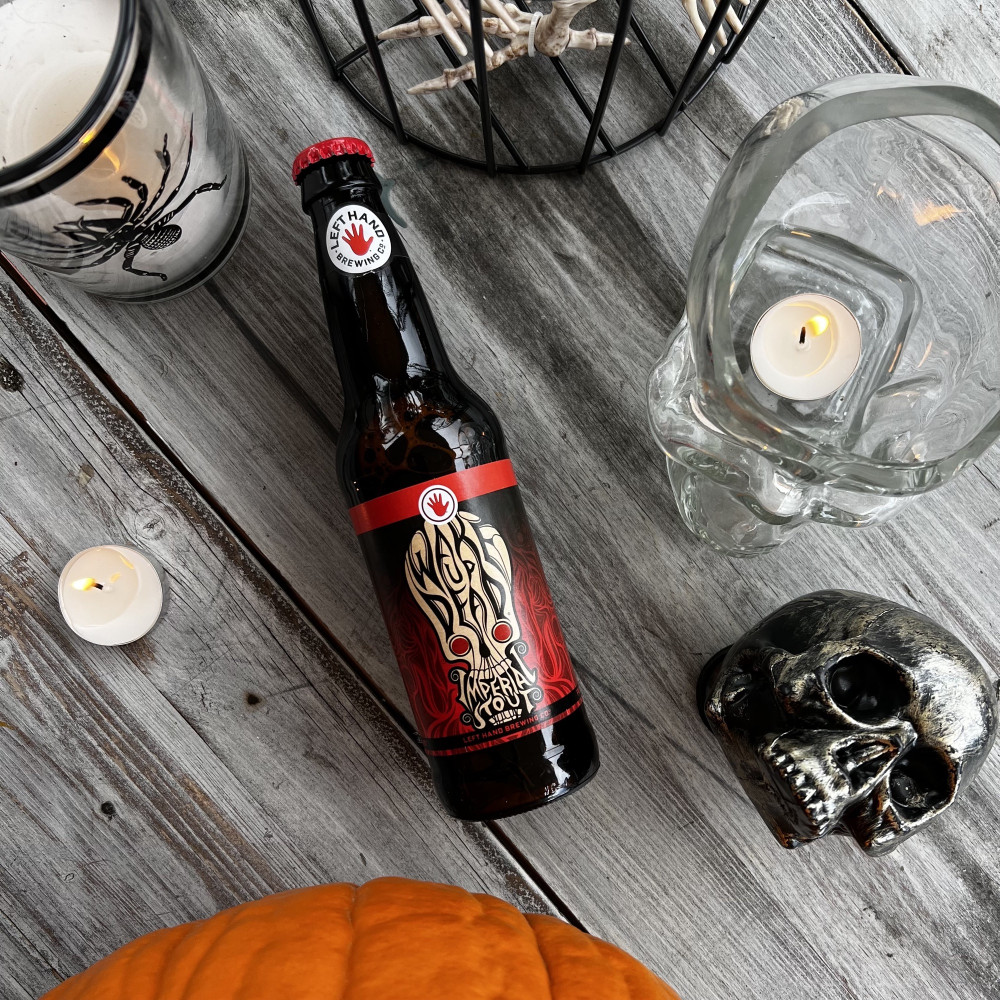 October resurrects a fall favorite and introduces a scrumptious new Milk Stout

LONGMONT, Colo. (Oct. 5, 2022) Left Hand Brewing Company is busting out the grimoire and preparing to resurrect Wake Up Dead Imperial Stout. Wake Up Dead is brewed with morbid amounts of malt for a ruinously delicious brew that's darker than the inside of a coffin. Join us for some good ol' fashioned necromancy in our Longmont Tasting Room or find it near you in 4-packs of 12oz bottles and on draft. Wake Up Dead will now be added to the brewery's year-round lineup of beers.
Wake Up and smell the aromas of dark chocolate cake in this Black Stout. Wake Up Dead offers malt-driven cocoa flavor by the shovelful and hints of dried fruit, licorice and coffee. At 10.2% ABV, you'll feel this brew in your bones.
"This beer has been brewery-aged, so it's ready to drink, but it will stand the test of time and continue to evolve and develop new levels of complexity, so enjoy some now and save some for later!" said Left Hand Head Brewer Gary Glass.
Wake Up Dead pairs well with German Chocolate Cake, fireplaces, campfires, star-lit nights and snowstorms.
Also making its debut in October is French Toast Milk Stout, a brunch-inspired brew with notes of maple syrup, vanilla and rich caramel malt. At 6% ABV, French Toast is roasty, balanced and drinkable with just a hint of cinnamon. French Toast Milk Stout will be available in limited quantities on draft and in 6-packs of 12oz cans in the Tasting Room and wherever Left Hand beers are sold.
Left Hand has all the fall flavors you need for your weekend brunches, crunchy leaf-littered walks, tailgates and bonfires. Find Wake Up Dead Imperial Stout and French Toast Milk Stout near you via the Beer Finder today.
About Left Hand Brewing Company
Left Hand Brewing Company, founded in Longmont, Colorado, is one of the original pioneers in craft brewing. From a humble homebrew kit beginning to becoming one of the top 50 craft breweries in the U.S., Left Hand has continued to grow and innovate throughout our 29-year history. Famous for our Nitro series, Left Hand launched America's original Nitro bottle with our flagship Milk Stout Nitro and the first production run of U.S.- made Nitro widget cans. We're proud to be one of the most honored and recognized breweries in Colorado with 29 Great American Beer Festival medals,11 World Beer Cup awards and 9 European Beer Star awards. Our collection of year-round and seasonal beers is available in 45 states, DC and internationally. To learn more, please visit www.lefthandbrewing.com.