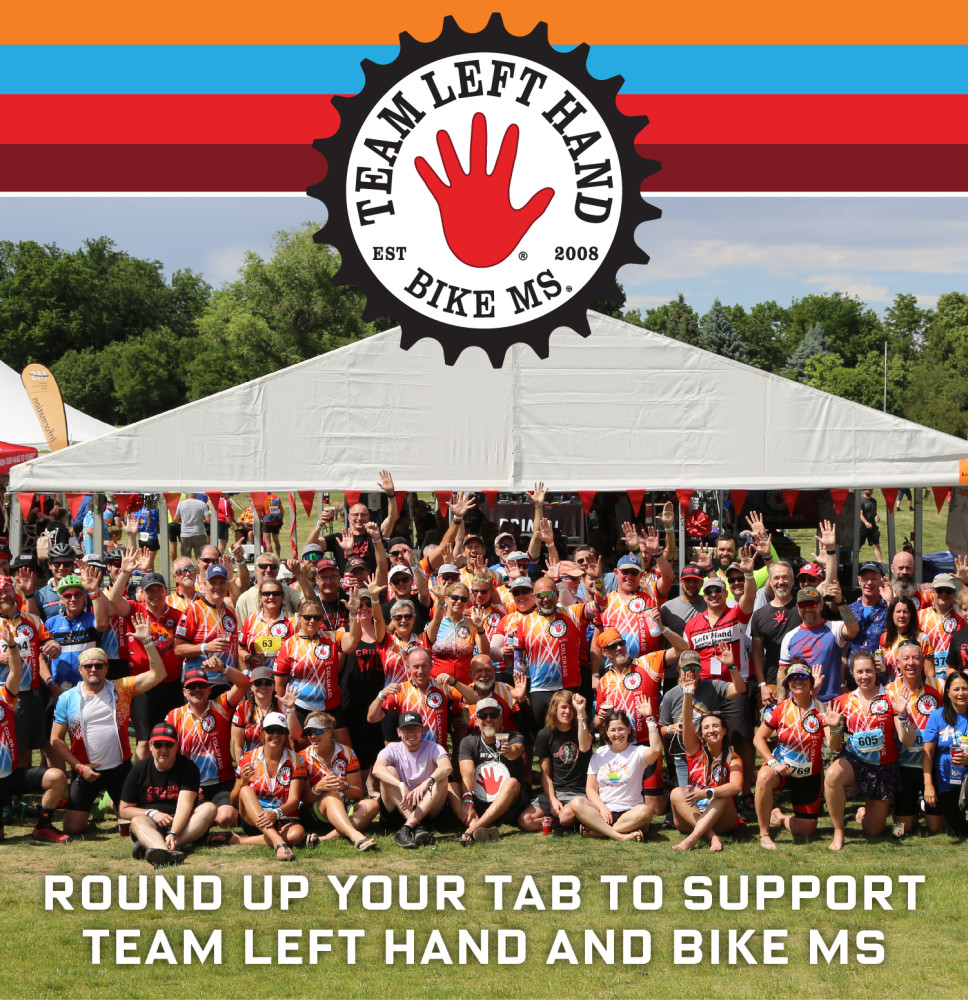 National Bike Month- Round Up To Support Multiple Sclerosis!
All May Long!
All May Long!
Left Hand Tasting Room
1265 Boston Ave
Longmont, CO 80501
Team Left Hand Brewing is a group of employees and friends dedicated to solving the riddle that is Multiple Sclerosis. Since 2008, the National team of more than 600 riders and volunteers have raised more than $6.6 million for the National MS Society and won't stop fundraising and riding until MS stands for Mystery Solved.
Team Left Hand is dedicated to fighting Multiple Sclerosis and wants to continue helping the National MS Society fund research, advocate for change, and help people with MS and their families live their best lives. To learn more about our teams fighting MS across the country and to get involved, please visit www.teamlefthand.com.