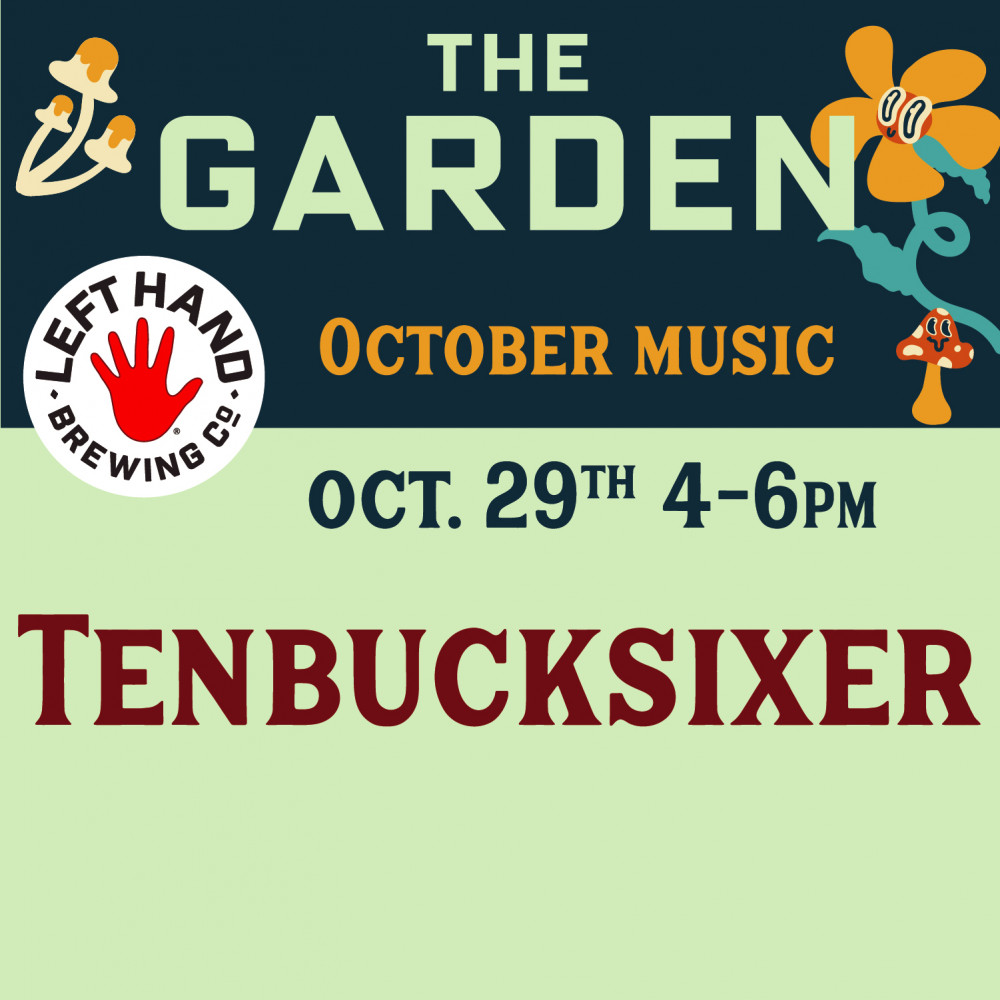 Live Music in The Garden: Tenbucksixer!
October 29th | 4:00pm-6:00pm MT
October 29th | 4pm-6pm MT
The Garden
1245 Boston Ave.
Longmont, CO 80501
Tenbucksixer is an original band with folk-rock songs that can take you by surprise! Their lyrics and tunes are sometimes whimsical, sometimes serious, but always witty, poetic, and insightful.
Join us in The Garden and Tenbucksixer will "tickle you with fun, prod you with clever, and touch you with soulful tunes."
Robert Wood - vocals, guitar, songwriting
Amy Ansari - vocals, songwriting
Dale Hoffman - keys, vocals, songwriting
Mike Pesci - bass, vocals, songwriting
James Hannah - guitar, slide guitar
Matt Cardenas - drums