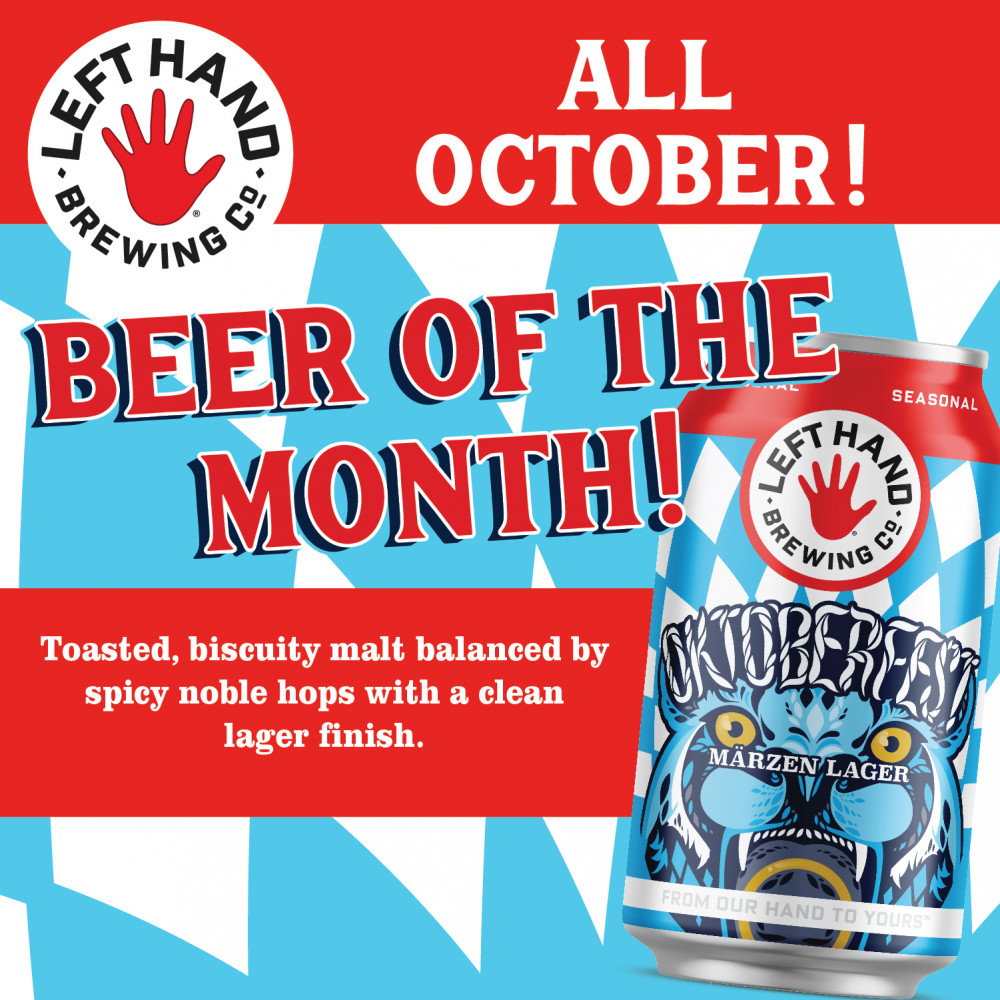 Beer of the Month: Oktoberfest!
October 1st 12:00pm | October 31st 10:00pm MT
October 1st | 12pm-10pm MT
Left Hand Tasting Room
1265 Boston Ave
Longmont, CO 80501
Every month your beertenders select a beer to celebrate . . . celebrate with a discount! This month celebrate the fall with Oktoberfest!
Our Märzen Lager has a toasted, biscuity malt flavor that is balanced by spicy noble hops with a clean lager finish.
All month long enjoy:
$5 Pints
$10 Growlers
$130 Kegs
Offer valid for draft in the Tasting Room only.