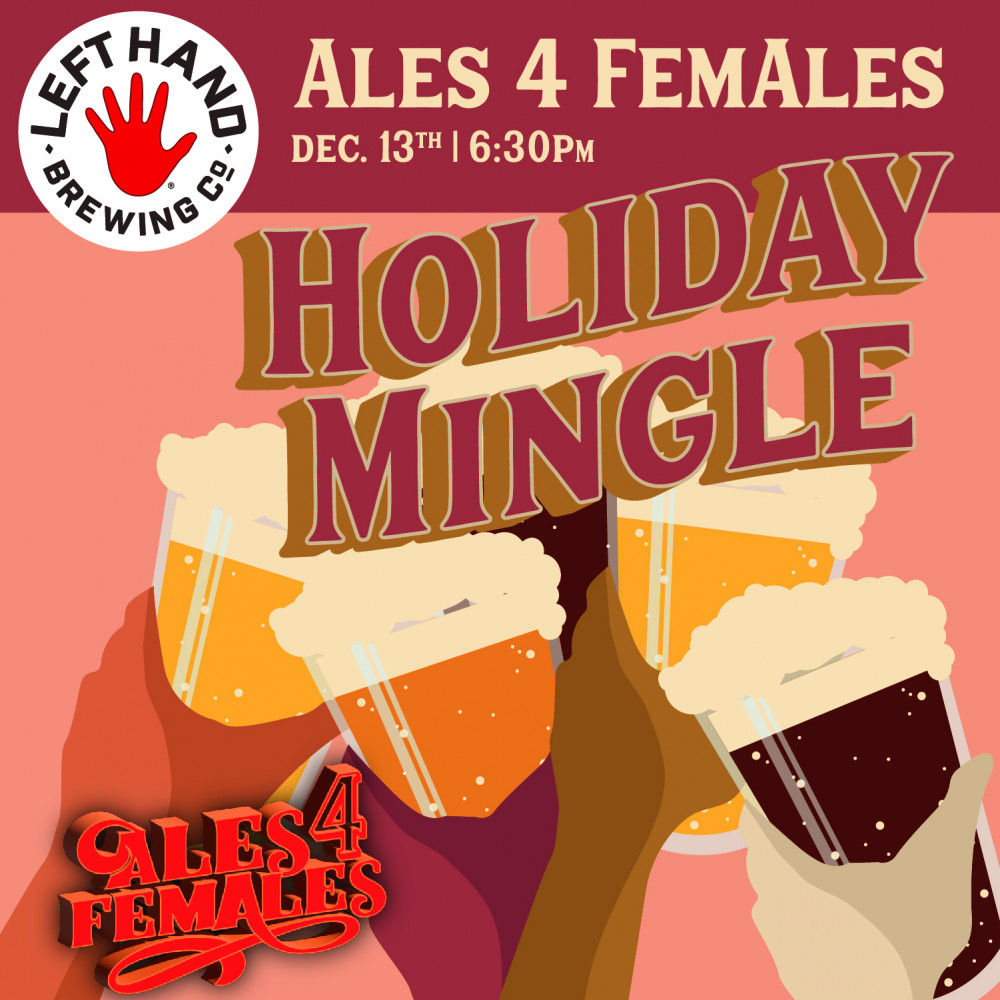 Ales4FemAles: Holiday Mix & Mingle
December 13th | 6:30pm MT
December 13th | 6:30pm-6:30pm MT
Left Hand Tasting Room
1265 Boston Ave
Longmont, CO 80501
Ladies, join us for a holiday party with a gift giving, cookie munching twist! We're hosting a cookie exchange! If you would like to participate, please bring 2 dozen cookies along with copies of your cookie recipe (including your name). We'll be swapping goodies, so bring something to take all these delights home with you!
We'll also provide snacks & everyone will be able to enjoy a beer of their choice.
Reminder! We are doing a Toy Drive. Bring in an unwrapped toy for a free pint!
Hope to see you there! Happy Holidays!
Tickets available through a beertender or on Eventbrite.
*Ales4FemAles is open to all gender identities and expressions.